Lodging & Dining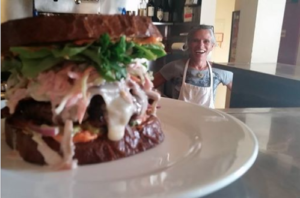 NIAST 2017 is made possible, in part, through advertising from the businesses listed here, and in the NIAST brochure. Lodging gets filled for this exciting event – book your rooms early.
Support these businesses – who support the arts!

To print or download a 2017 brochure:
For 2017 Lodging/Dining PDF in Word form 2017 Lodging/Dining guide
For 2017 Artists listing PDF in Word form 2017 Artists' Listings
For 2017 Artists GPS PDF 2017 Artist's GPS
View/Download the actual 2017 Tour Brochure in low resolution: NIAST brochure 2017 artist side (543kb)/ NIAST brochure 2017 map side (844kb)
Or for the brochure separated into easy to print letter size parts:
2017 NIAST map2017 NIAST artists 1-2-3-4-9-10-11-12-13-17-18-19-20
2017 NIAST artists 5-6-7-8-13-14-15-16-21-22-23-24
2017 NIAST artists 25-26-27-28-33-34-35-36-41-42-43
2017 NIAST artists 29-30-31-32-37-38-39-40
2017 NIAST lodging dining
The Artist order is designed to provide the least amount of congestion as you travel. Feel free to follow the order or strike out on your own art adventure!
Print the following PDF's out to help find your way as GPS does not work in many of our beautiful back-road locations. The map in the brochure is also accurate and drawn to scale, though the map does omit some roads, due to space constraints.
View/Download and PRINT the latest 2017 Tour Directions updated 10.3.2017:
Many of these directions are from MAPQUEST.
PLEASE NOTE – US Cellular and Verizon work best in this area but there is NO coverage in some areas. Print the map and directions to supplement.

2017 Route directions from one location to the next in order.
2017 Artists directions from major near intersection.
For Googlemaps to design your own path.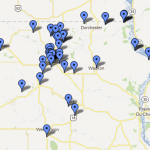 2017 Artists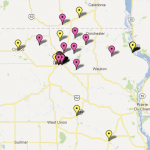 2017 Lodging/Dining
2017 Lodging/Dining
DECORAH LODGING
Hotel Winneshiek/ Restauration
Bed & Breakfast on Broadway
Bear Creek Cabins
Canoe Creek Lodge
Chimney Rock Campground and Cabins
Country Inn & Suites by Carlson
Decorah Guesthouse
Dug Road Inn
Fairfield Inn and Suites
Quality Inn & Suites
The Bakke Family Farmhouse
Winnebago Retreat
Whispering Pines Cabin
DECORAH DINING
Culvers of Decorah
Don José Family Mexican Restaurant
Family Table Restaurant
Good Times Grill
Java John's Coffeehouse
La Rana Bistro
Mabe's Pizza
Magpie Coffeehouse
McCaffrey's Dolce Vita Restaurant & Twin Springs Bakery
Memphis Pitt BBQ
Old Armory B.B.Q. & Chop House
Oneota Community Food Coop
Pizza Ranch
Rubaiyat
Ruby's Restaurant & Catering
Stone Hearth Inn Restaurant & Lounge
T-Bock's Sports Bar & Grill

CLERMONT/ELGIN DINING
The Original TJ's Pizza
DORCHESTER DINING
Wings Supper Club
LANSING LODGING
Our Tara Inn Bed & Breakfast
LANSING DINING
Safe House Saloon
WAUKON DINING
Green Valley Getaway
To view the 2017 Lodging/Dining map in a larger format.